DRUK assures a day-long health regime for you with its exhaustive range of packaged fruit and vegetable products. With a claim to an unmatched quality and taste DRUK encloses nature and serves it on your table.
A vast product line up, state-of-the-art processing techniques and resolute quality control parameters has fetched for the Tashi Group of Companies a trusted brand name – DRUK. The company has a thick base of clientele across hotels, clubs, hospitals, nursing homes, bakeries and confectioneries.
DRUK believes in a modernized vision where the entire procedure – from raw material acquisition to preservation and packaging, reflect sophistication. It has won 4 prestigious MONDE INTERNATIONAL AWARD in Madrid in 1984 and 5 in Lisbon in 1985. And who else but the team of highly energized and immensely dedicated workers and managers has helped in realizing this vision of DRUK.
Our Products
Squashes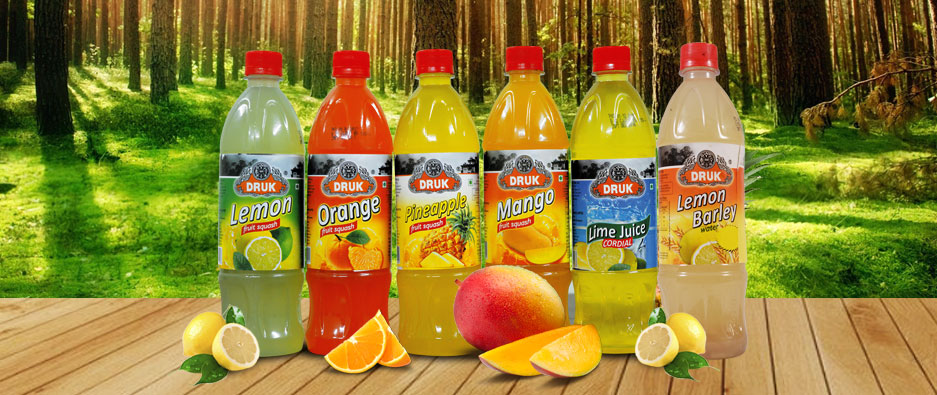 Types of Squashes:
Lemon
Orange
Pineapple
Mango
Lime Juice Cordial
Lemon Barley Water
Pack Size: